videO PREMIER!
"Hidden Charms" - the new single by Sean Chambers off of his new album "That's What I'm Talkin About" on Quarto Valley Records is now available at your favorite retailers. Stream the single &
"It is great to see an unsung guitar legend the caliber of Hubert Sumlin, who played with Muddy Waters and Howlin' Wolf, being celebrated by a young artist Sean Chambers. Hubert was bending strings before anyone!"
Paul Rodgers - Bad Company"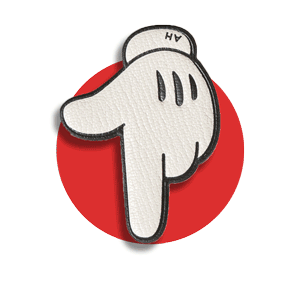 SCROLL DOWN TO SEE ALL SHOWS
Line up
​
Sean Chambers - Vocals/Guitar
Andrei Koribanics - Drums
Todd Cook - Bass
Rick Curran - Hammond B3/Keyboards
"Welcome To My Blues is one of the year's best Blues albums, and Chambers is clearly one of the top Blues guitarists on the scene today." Henry L. Carrigan Jr., LIVING BLUES Jr., LIVING BLUES
​
Southwest Florida's masters of powerhouse-blues Sean Chambers Band will be returning to The Big Orange Music Festival for the second time after last year's blistering performance cemented their place as one of Florida's must-see acts. Sean Chambers handles a guitar like a flame-thrower with sweat-soaked riffs that are raw and real and that blast the audience with shades of Elmore James, Keith Richards and Johnny Winter.
Big Orange Music Festival 2018
​
Outstanding!
What a great album from Sean Chambers , maybe his best yet. High quality songs and production. Any serious fan of the blues really needs to get this.
Customer Review, Amazon.com
"Welcome to my Blues" EXCELLENT new recording by Sean Chambers.
I have been a long time fan of Sean Chambers. "Welcome To My Blues" is an excellent edition to his previous recordings. The quality and tightness of the music is unbelievable. I cannot say which song is best since they are all great. You must listen to it to get the full experience of Sean Chambers. Also if you ever have a chance to see him live during one of his tours, it is a must. You will not regret it.
Customer Review, Amazon.com
​
Sean Chambers erobert Herzen der Eutiner.
Am Abend zeigte sich Sean Chambers aus Florida als das erwartete Highlight. Der 50-Jährige muss sich mit seiner Fingerfertigkeit nicht von seinen bereits verstorbenen Idolen wie Stevie Ray Vaughan, B.B. King, Rory Gallagher oder Jimi Hendrix verstecken. Er lieferte ein mitreißendes zweistündiges Bluesrockkonzert, und die Herzen der Bluesfreunde auf dem bestens gefüllten Eutiner Marktplatz eroberte er im Sturm.
Kieler Nachrichten, DE
​
"Welcome to my Blues": Sean Chambers begeistert mit Blues-Rock in der Brackenheimer Schlosskapelle.
Chambers präsentiert gitarrenlastigen Blues-Rock, mag die härtere Gangart, würzt mit einer Prise Funk und animiert das Publikum gleich beim zweiten Titel "I Need Your Lovin" zum Arme hoch und Mitklatschen. Mit "All Night Long", eine Würdigung an T-Bone Walker, bringt das Trio die Schlosskapelle zum Brodeln. "Bei der Musik brauchst du keine Drogen". Stimmt, diese Musik ist die Droge.
Stimme Brackenheim, DE
​
Sean Chambers bietet genau das, was Gary Moore, Savoy Brown, Walter Trout, Stevie Ray Vaughan oder auch Hendrix und Rory Gallagher so berühmt machte: Bluesrock in Reinkultur!
Chambers kraftvolle Stimme erinnerte mitunter an Joe Cocker, und seine Gitarrentechnik stand einem Rory Gallagher oder Walter Trout in nichts nach. Dazu noch die Band, lässig am Keyboard Rick Curran, perfekt am Bass Todd Cook und souverän Scott Phillips am Schlagzeug.
Erst spät entließen die Fans die Band in den Feierabend.
OVB Rimsting, DE
about
"Chambers has style all his own, unequaled by no other Blues artist."
Rick Davis - Crossroads Blues Society
Florida born Sean Chambers began his career in the Blues back in 1998 when he toured with the legendary Hubert Sumlin as his guitarist and band leader until 2003. During Sean's tenure with Mr. Sumlin, Britain's own Guitarist magazine named Chambers as "One of the top 50 blues guitarists of the last century."
In 2009, Chambers went into the studio to record his critically-acclaimed album "Ten Til Midnight."​
On October 19th 2018, Sean Chambers released his 7th album "Welcome To My Blues" on American Showplace Music. The follow up to Chambers' previous critically acclaimed Billboard charting album "Trouble & Whiskey."
"Welcome To My Blues" features 11 smokin' tracks from Chambers, including 8 new original Sean Chambers compositions, and 3 covers, including Cherry Red Wine by Luther Allison, All Night Long by T-Bone Walker and Boxcar Willie by John Ginty.
Radio

Todd Glazier Promotions I toddg@gci.net I (907) 279-8546
Legal

Tim Bennett
Booking Agent US/Canada
Booking Agent Europe
0044(0)2890-915504