&

SAVOY BROWN RHYTHM SECTION
SEAN CHAMBERS' LATEST ALBUM AVAILABLE
SEAN CHAMBERS TEAMS UP WITH THE SAVOY BROWN RHYTHM SECTION:


Sean Chambers and the members from Savoy Brown all became friends after playing a festival together in 2019.
In 2023, shortly after the unfortunate passing of Savoy Brown's founder & leader, Kim Simmonds, renowned guitarist and songwriter Sean Chambers teamed up with the Savoy Brown Rhythm Section consisting of Pat De Salvo on Bass, and Garnet Grimm on drums. Being that Savoy Brown and Chambers are on the same record label together, Quarto Valley Records, this change made sense and felt right to all three musicians. Kim Simmonds was in full support and gave the three his blessings shortly before his passing on December 13th, 2022.

These three accomplished musicians have come together to create what is undeniably one of the most entertaining, and powerful musical trio's on the scene today!


KEEP AN EYE OUT FOR UPCOMNG SHOWS IN YOUR AREA!



Check tour dates below, get more information and pre-order tickets!
"BLUES GUITARIST SEAN CHAMBERS TEAMS-UP WITH THE SAVOY BROWN RHYTHM SECTION
PAT DE SALVO AND GARNET GRIMM":

ZOOM SPECIAL EVENT WITH THE NEW BAND ON INTERVIEWING THE LEGENDS!
Belgium's "Rootstime Magazine" interviews Sean Chambers along with his touring band Pat De Salvo & Garnet Grimm (of Savoy Brown) on 2022 European Tour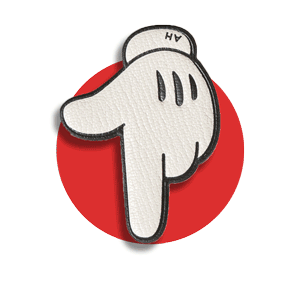 SCROLL DOWN TO SEE ALL SHOWS
Line up
​
Sean Chambers - Guitar/Vocals
Pat De Salvo - Bass/Vocals
Garnet Grimm - Drums/Vocals
"Not just the blues rock album of the
year, or indeed the decade. Sean
Chambers has produced the blues
rock album of the CENTURY!! "THAT'S
WHAT IM TALKIN ABOUT""
Gerry Casey, Making A Scene
​
"Chambers is refreshingly humble but
has become a musician of no small
reputation, himself. Britain's Guitarist
Magazine called Chambers "one of the
top 50 blues guitarists of the last century"
and that description fits him well."
Mike O'Cull, Rock & Blues Muse
​
"This is one of Sean's best albums to date and anyone who enjoys Howling Wolf material should enjoy Sean's interpretation of these classic tunes in tribute to the man whose
guitar was an integral part of the
Wolf sound."
John Mitchell, Blues Matters
​
"It's a great achievement and
milestone in the Sean Chambers
discography and sounds like a
new sunrise for blues rock."
Review: 8.5/10
Marcel Innocentini, bluesrockreview.com
​
"Sean Chambers stings his ax like Hubert Sumlin..."
Mike Greenblatt, goldminemag.com
​
"Do the Do" rumbles along; the groove, and Chambers' explosions of slide as catchy as flypaper!"
Mike Clark, tahoeonstage.com
"From the first song on the album, an instrumental entitled Chunky, to the last one Sean provides an intense and artful rendering of tunes that are truly classic blues music that should please both blues purists and blues rock and roadhouse blues fans."
Ben Vee, benveeblues.com
​
"Sean Chambers is on brilliant form throughout, whether his guitar, is cutting through razor clean, mixing it in a fierce fuzz, or straining tortured strings, bent to their limit across the fretted neck. But, you can't ignore the wonderful granite edged vocals, tailor made for a blues album that bites like a bear trap."
Graham Munn, rhythmbooze.tumblr.com
​
"Ultimately a successful tribute, thanks to Chambers' personality and his passion for this material."
Roberto Giuli, rootshighway.it
​
"... die wirklich positive Überraschung ist Chambers als Gitarrist: Er schüttelt noch eigenwilliger zupackend und vor allem noch leichtgängiger als Hubert Sumlin all jene Riffs aus dem Ärmel, die einst den Stil von Jimi Hendrix und Keith Richards geprägt haben."
Audio magazine, jpc.de
​
Another stellar effort from Sean!
"Sean is one of the few blues players that I can still go to with faith that I am going to get some top notch music. Walter Trout & Albert Cummings are the others. This is a great tribute with some excellent guitar work! Can't wait for your next one Sean..."
Customer review, amazon.com 5/5 stars
​
One of Sean Chamber's best albums, in my opinion
"This composition album brings you in and does not leave you. When it is over, you may say, like we did, oh no it's over. Put on your dancing shoes. Such a gifted and talented blues artist."
Customer review, amazon.com 5/5 stars
​
Excellent Blues Rock from a great guitar player!
"Great new release!"
Customer review, amazon.com 5/5 stars
​
"Sean Chambers ist ein starkes Tributalbum gelungen, in dem jeder Song seine Berechtigung hat und das durch die Nähe zu Hubert Sumlin fast den Charakter eines 'Greatest Hits'-Albums hat und in der Form auch jedem Bluesfan empfohlen werden kann."
Gernot Mangold, sounds-of-south.de
​
"Mit seinem achten Studioalbum huldigt SEAN CHAMBERS einer Blues-Legende in würdevoller Weise. Wer Hubert Sumlins Musik auf indirektem Weg kennenlernen möchte, ist mit dieser Quasi-Best-of prima bedient."
Andreas Schiffmann, musikreviews.de
​
"Eine Blues Rock-Scheibe der Extraklasse, ohne Wenn und Aber!"
Bertus, musikatlas.at
​
"Ich denke, daß die interessierten Musikfreunde sich das Album bereits unter den Nagel gerissen haben, und auch entspannt den großartigen Songs einer Blues-Legende, neu eingespielt durch seinen Freund / Kollegen (und auch Schüler) lauschen werden. Wer Bonamassa und Moore hört, sollte auch Sean Chambers in seinen Reihen zu stehen haben!"
Thorsten Jünemann, metalglory.com
Andrew Daly, vinylwritermusic.com
Michael Limnios, jazzbluesnews.com
about
"Chambers has style all his own, unequaled by no other Blues artist."
Rick Davis - Crossroads Blues Society
Florida born Sean Chambers began his career in the Blues back in 1998 when he toured with the legendary Hubert Sumlin as his guitarist and band leader until 2003. During Sean's tenure with Mr. Sumlin, Britain's own Guitarist magazine named Chambers as "One of the top 50 blues guitarists of the last century."
In 2009, Chambers went into the studio to record his critically-acclaimed album "Ten Til Midnight."​
Recorded in March 2020 just before the coronavirus shut everything down, the Florida-based Chambers went into Showplace Studios in Dover, New Jersey, for the sessions of his 8th album. "That's What I'm Talkin About " was engineered and produced by Showplace owner Ben Elliott, who suddenly passed away shortly after the album was recorded.
In addition to Sean Chambers (guitar, vocals) and members of his band, "That's What I'm Talkin About ​" also features guest appearances from lauded keyboardists Bruce Katz and John Ginty. The 11 tracks on the new disc include 10 songs Sean regularly performed on the road as a member of Hubert Sumlin's touring band, as well as "Hubert's Song," a Chambers original saluting Sumlin. The music showcases a tour-de force of Sean's blazing guitar pyrotechnics.